Big Smiles Frequently Asked Questions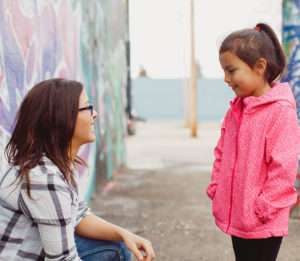 Who Am I Helping By Donating To Big Smiles?
You're helping the environment by recycling your used items.
You're helping provide clothing for low-income families.
You're helping provide more mentors to children through Big Brothers Bigs Sisters of Winnipeg.
You're helping remove clutter, which is associated with improved mental health.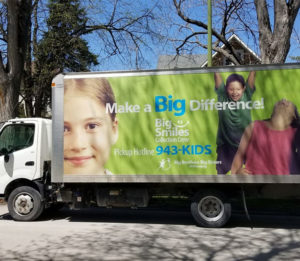 HOW TO HAVE A SUCCESSFUL PICK UP?
Please package items in bags or boxes – be sure to clearly label your items with a "B".
Place items in front of your home, on your front steps, and clearly visible from the street  by 8:00am on your pick-up day.
Your items will be collected between 8:00 am and 2:00 pm that day.
Please wrap breakables with paper and place in a box to prevent breakage.
In case of bad weather, please place all items in plastic and/or cover them, if possible.
CLOTHING AND SOFT GOOD ITEMS
Anything made of material, regardless of season.
adult/children's clothing
shoes/boots
linens
draperies
sewing remnants
HOUSEHOLD ITEMS
Items & Kitchenware – items must be in working condition, resalable condition and clean.
knick-knacks and small appliances (toasters, coffee makers, microwaves etc.)
toys/games
books * not encyclopedias
sporting equipment
garden tools
FURNITURE
We no longer accept furniture items of any kind. For furniture donations we recommend you contact one of these charities: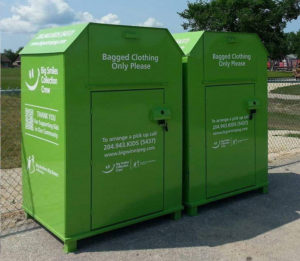 Can I Drop Off My Donation?
Our Big Smiles Collection Crew Has Drop-Off Location Conveniently Located Across The City!
Our team collects donations made at our drop off sites once a week. With our bins located in every Winnipeg Neighborhood, this is the easiest way to donate your second-hand items and help support a great cause!
Look for the green Big Smiles Bins in your neighborhood!