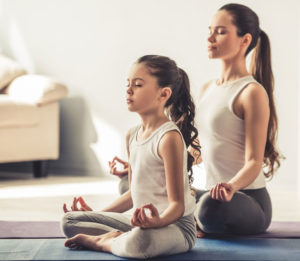 Girlvana
Program Overview
We have partnered with a Girlvana Yoga instructor to run this fabulous new program.  In combination with yoga, the group does interactive games, journaling, check-in questions and guided meditation with the hopes of supporting our young girls to navigate adolescence with hopes of improving body image, confidence, self-care, inner dialogue and healthy relationships.
You can find out more about Girlvana here: http://www.girlvanayoga.com/
Please know that there is no pressure to have any experience with Yoga. The program is specifically set up to adapt to a large range of abilities so no matter your knowledge about yoga the program is set up to help individuals learn.
The program is open to girls between the ages of 13-15. The program runs Thursday evenings from 7-8pm at 532 Ellice Ave. weekly.
Program is not currently offered due to the COVID-19 pandemic.