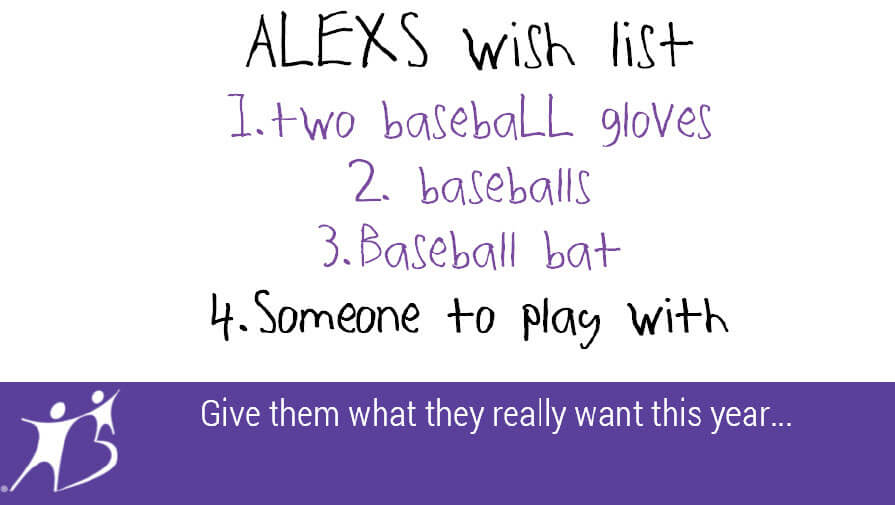 This holiday season we look forward to togetherness with friends and family. We recognize the need for the care, laughter, and warm presence of special people in our lives. We also know that some of those special people don't want gifts of 'things."
Your gift to Big Brothers Big Sisters of Winnipeg, on their behalf, is a wonderful way to honour the true spirit of the holidays. Your gift allows children in our programs to be given special people of their own to befriend them, support them, and enjoy many new activities with them. Like Alex, getting toys isn't nearly as important as having someone to play with. So give them what they really want this year.
OPTION 1: You get the voucher to give
Select the "in honour of" option on the form below. We will mail you the voucher to your billing address provided
You can also pick up the voucher at our office at 532 Ellice Ave, starting on December 13th if you're in a hurry
OPTION 2: We fill out and mail the voucher for you
Select the "in honour of" option on the form below
In the "message to Big Brothers Big Sisters" field please provide the name and address of the person you are honouring
Thank you for your donation, and happy holidays!
Charitable Business Number: 10679-4548-RR0001