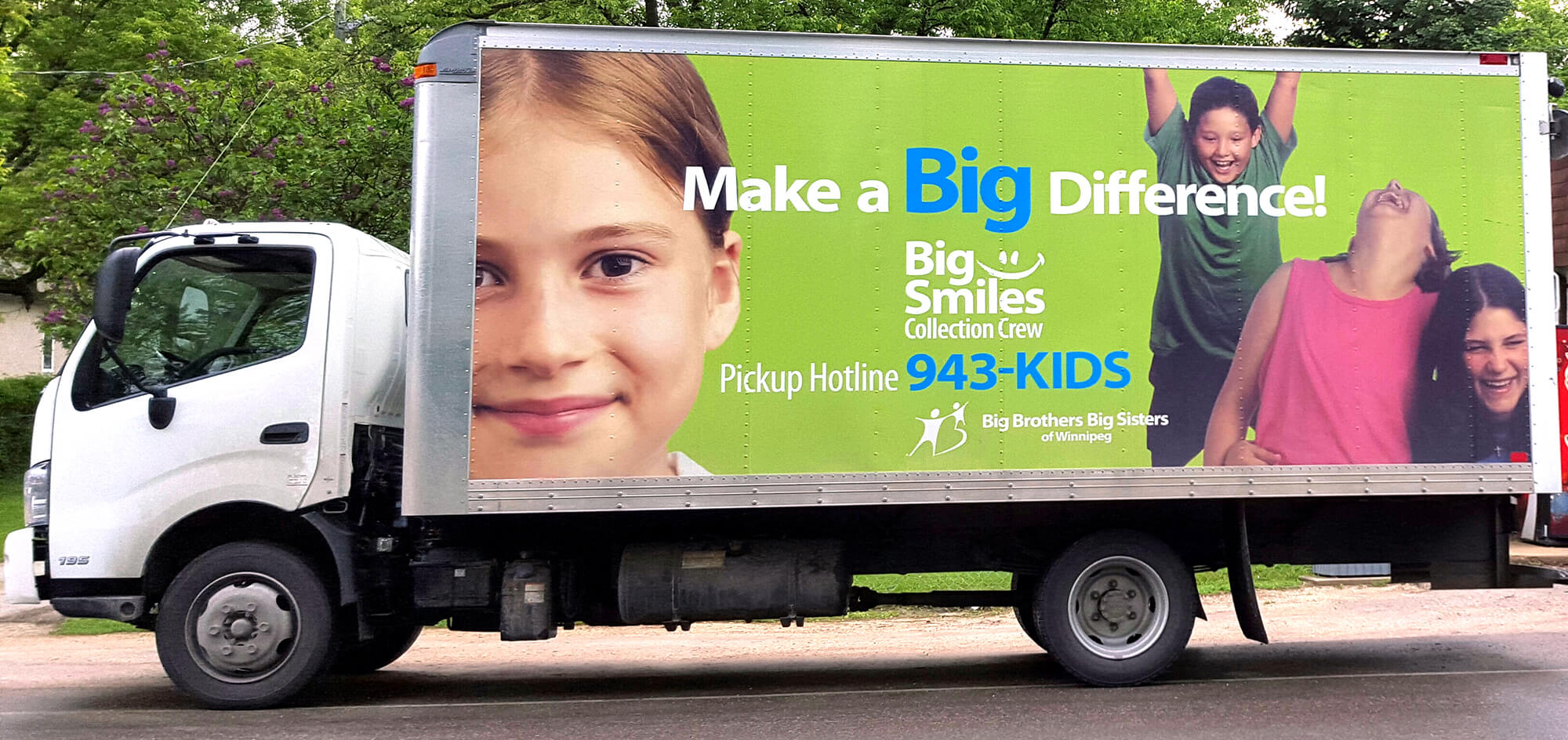 Enter to Win
(coming soon!)
Big Smiles Collection Crew
The Big Smiles Collection Crew is a reliable and convenient donation program for your used clothing and household goods in Winnipeg. Each donation helps provide Winnipeg youth with caring mentors. Established in 2007 the Crew works directly with and supports Big Brothers Big Sisters of Winnipeg. We are on the road daily picking up your clothing donations and small household donation items. We sell these items through our partnership with Value Village. It's the funds generated from these sales that go directly to Big Brothers Big Sisters of Winnipeg to help them with their vision 'a mentor for every child.'
Impact on Community
We believe every child should have the opportunity to reach his or her full potential, both as individuals and citizens – that by doing so, they will not only do well, they will also do good. We believe that by changing the course of young lives we can in turn be changing the course of a community's future. That it could lead to a reduction in poverty and unemployment. Or to safer schools and neighbourhoods.
Whether it's in the form of time or money there is no more important investment we as individuals can make than in helping our nation's children realize – and share – their full potential.
To find out more about the Big Impact of Mentorship that Big Brothers Big Sisters of Winnipeg provides please click here.
Big Smiles Collection Crew's Fun Facts!
30,000 lbs of clothes picked up per week! That's 1,560,000 lbs per year!
9,000 lbs of miscellaneous household items per week. That's 468,000 lbs per year!
Recycling these items helps keep them out of landfills. Recycling helps everyone.
We stop at 1,500 houses a week.
Your clothing donations and small household donations help mentor over 700 kids in our community!
It's not just the kids that benefit, but their families too