If you are a parent or guardian of a youth who would benefit from having a mentor please start here
If you are involved in a child's life as a counsellor or social worker and would like to refer a youth please contact us by email or facebook messenger
We are dedicated to supporting families throughout our entire process. If you need to reach a supervisor please let us know how we can help.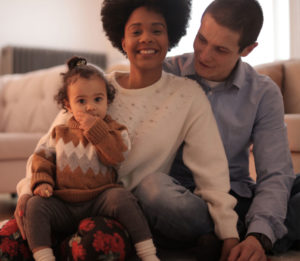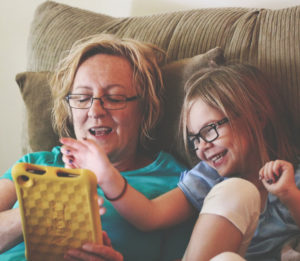 A Whole Family Approach
Big Brothers Big Sisters of Winnipeg centers our programs around the needs of the young people themselves, and we also recognize how important it is for our families to feel warmly welcomed, safe, and supported thoroughly. Here, adversities are understood through a lens of solidarity. The challenges families face are often societal, systemic, and impacted by trauma, poverty, injustice and marginalization. We know families are doing the best they can in the face of enormous difficulties. We know that when faced with these circumstances ourselves we want help to come first in the form of understanding. So we are here to listen and provide what we can.
What we know is that raising children has always required the support of others, kin and kindred, from our extended circles and from our community. In fact, some anthropologists believe that grandparents were critical for our survival as a species. Their support was integral for family well-being. The Harvard Centre on the Developing Child tells us that relationships are essential for healthy development, can lessen the negative impact of trauma and suffering, and provide new ways for the brain to change, heal and grow. Science now confirms what our organization has known for over a hundred years – we are better together & relationships make us stronger.
Sadly, we know that in today's day and age, children are more isolated than ever before in human history. Due to a number of factors, children spend less time in face-to-face play and conversation, and are more cyber-involved than ever, and families are more and more stretched for time together. Finding supportive others can be challenging.
That's where we come in. Our sole reason for existing is to provide relationships, and to help those relationships be as safe and significant as we know they can be. We want children to be supported to reach their potential through having adult partnerships capable of assisting their tremendous capabilities.
Over time, we've acquired the science to know a little better what is happening in the best mentoring relationships and what we've found is that parents and guardians play a very important role in the match. Not only are you important to your child, and to the mentor, but you are extremely important to us. While the mentor is dedicated to supporting your child, our staff are dedicated to supporting you. Everyone needs a cheerleader, and parenting is hard work.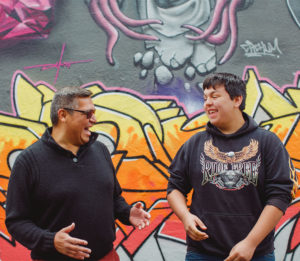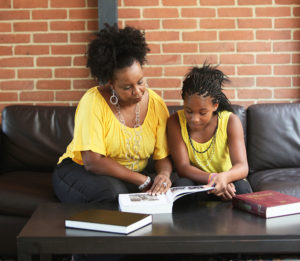 What can you expect?
Big Brothers Big Sisters is often known for the program that started it all…the one to one relationship with a mentor who volunteers for a minimum of one year. Often, these matches go longer, and sometimes become life-long connections. The longer and stronger the connection, the more impact the relationship has on both participants. It happens when the young person themselves really claims the volunteer we provide as their mentor. We do our very best to provide the best chance for this 'click' to occur. Our processes hinge on volunteers in the community answering the call to act. We can only match as many youth as we have volunteers to match them with.
Like all good things – it takes time to make a compatible fit.  We do not match on a first come first served basis, as we know that strong matches are made when a number of variables are considered – shared interests and hobbies, time availability, proximity and past experiences are important to consider.
Our guarantee to you is that your child will not wait on a waiting list without services and opportunities. Once you are enrolled as a family, and your child is ready for a match you will be able to register your child in a number of different programs while they are waiting, access tickets for community events, and make use of our activity space. The one thing that you can do to help to speed up the process of finding a match for your child, is to help us get to know you and your child. Building a relationship with us from the beginning, allows us to have the best and most up to date information we can to find the most suitable volunteer.
We offer many different types of mentoring programs and experiences, with different impacts and outcomes. Some kids need a bit of support to get through a tough patch, others need mentors who will really stay the course. We will work with you to determine the best fit for your child and family.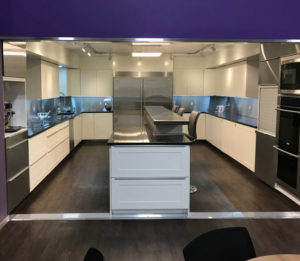 A Home Away from Home
In the summer of 2017, Big Brothers Big Sisters opened the doors to its brand new office and activity centre. This ambitious project was made after consulting with our clients and determining what kinds of space and support was desired. Our new home is wonderful and we know you are going to like visiting here.
We are open to our members for appointments and also select drop in times. During this time, youth on our waiting list can be supervised by a parent and drop-in to use the computers for homework, play a board game and or watch a movie. This is a safe space, where you can feel a part of our organization's community. Our building features pool tables, air hockey, foosball, a kitchen, arts and crafts, video games, and more.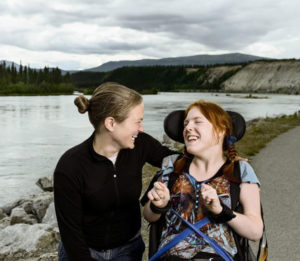 What if I am not the parent or guardian?
Big Brothers Big Sisters is frequently turned to by other friends, family, and workers. We think that it's wonderful that you're trying to facilitate these connections. The best way that you can go about doing so, is to review the information in the General Parent Information Package 2020  yourself and then to talk to the parent/guardian about the program.  If they are ready to inquiry you can help them fill out the inquiry page and we will reply to them directly. Parents play an absolutely essential role in the Big Brother Big Sister program and must be involved in order for youth access a mentor. If there is simply no possibility of parent support, you may connect with us to discuss other options by emailing here.