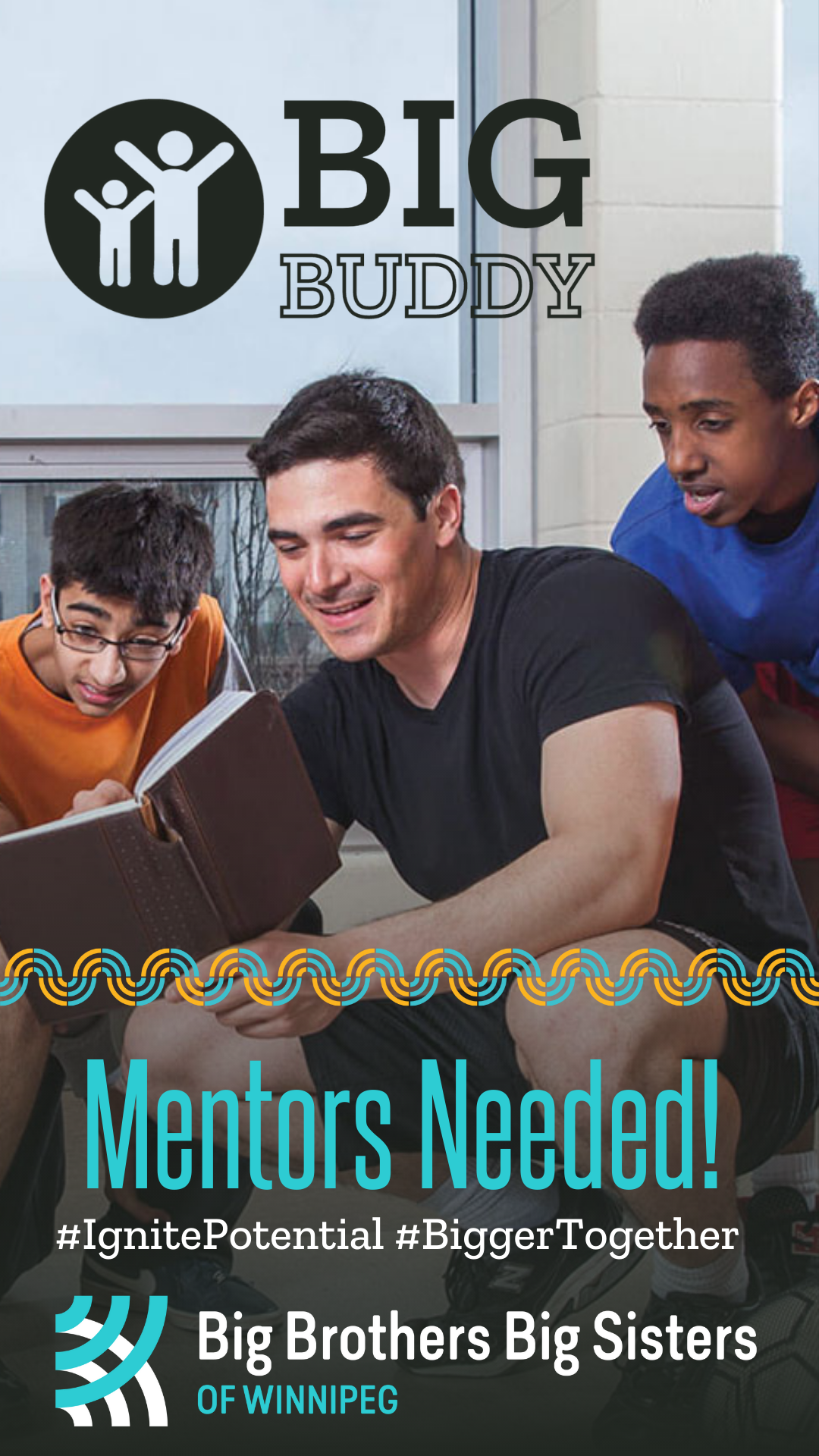 With special thanks to our program supporter!


Program Overview
Though we offer many group program options, The Big Buddy program is the only one that takes places all over Winnipeg, including on-site. It is a mentoring preparation program for youth on our waiting list. This program offers Agency planned and supervised group activities twice per month. Fully enrolled volunteers bring youth to events such as horseback riding, rock climbing, paint nights, visits to museums, crochet lessons, pottery, mask-making, skating and so much more!
This program enables us to really get to know the youth on our waiting list, their favourite activities and what kind of mentor they would likely connect with best.
Volunteer Requirements
For volunteers, Big Buddy is a low-commitment program with huge impact that allows you the flexibility to provide meaningful service without the standard time commitment. If you have an interest in mentoring but want to see what it's all about first, this is a great option.