Rudolph Red Tag Sale & Holiday Party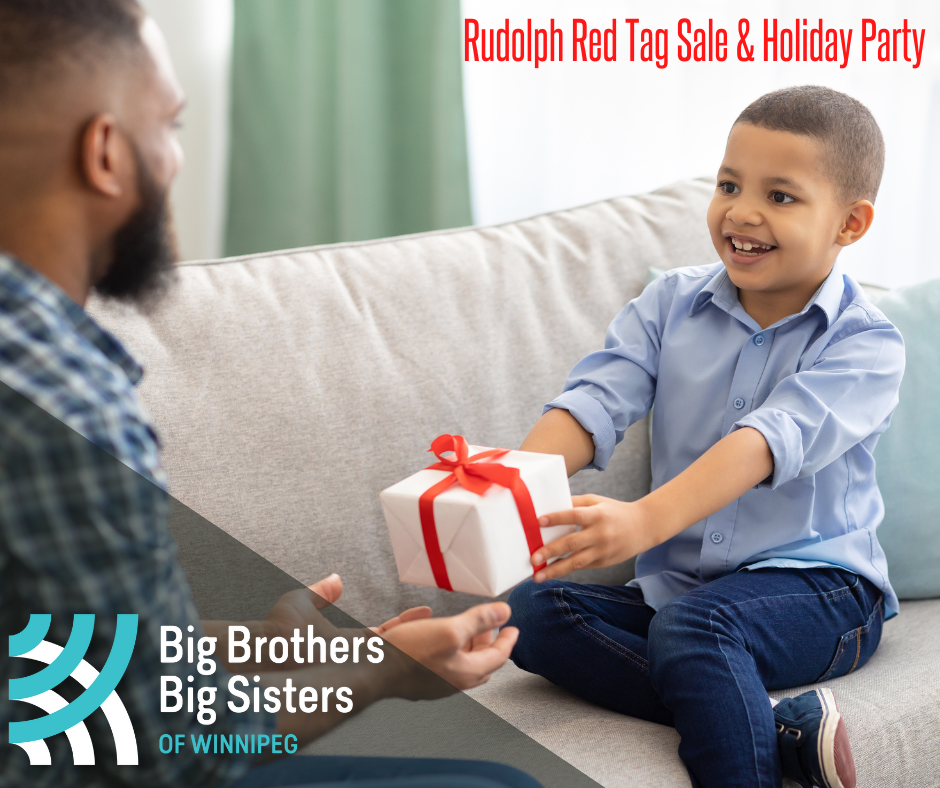 Thank you to our amazing community donors and partners in helping us hold another excellent Rudolph Red Tag Sale event and holiday party for our Bigs and Littles!
Rudolph Red Tag would not be possible without the generosity of our Big Winnipeg community in helping our Littles find gifts for their families this holiday season. They also enjoyed making handmade Rudolph headbands and wooden tree ornaments to take home, plus mingling over holiday treats. We love celebrating & getting into a festive spirit with our Bigs, Littles & their families each year at this event 🦌🎁🎄
Special consideration goes out to those who held community toy, clothing, or general donation drives:
Dillon Consulting Limited

Hays Canada

Mercedes-Benz Winnipeg

United Way of Winnipeg
If you would like to help with Rudolph Red Tag next year, or have work/school groups available to volunteer, please email us at bbbswpg@bigbrothersbigsisters.ca! More the merrier for a special time of giving and appreciation!
This annual event would not be possible without the generosity of our partners & donated gift items on behalf of our Big Winnipeg community.
We are currently finished holding a collection drive; however, if you would like to donate new/gently used gift items for our 2023 event, we are happy to help you out. We accept the following:
Small to medium boxes that can be used to wrap the gifts (inc. cereal boxes etc)
Holiday gift wrap, tissue paper, bows, ribbons and tape
Holiday decorations
Spare change for our Littles to spend (which also benefit the program)
Gift cards to purchase supplies (Food Fare, Superstore, Michaels) or otherwise as door prizes
We are available to accept all donations at the following times:
Mondays: 10:00 am – 6:00 pm
Tuesdays: 10:00 am – 6:00 pm
Wednesdays: 10:00 am – 8:00 pm
Thursdays: 10:00 am – 8:00 pm
Saturdays: 12:00 pm – 4:00 pm
*Please note that we are not accepting the following items for donation:
– Fabrics
– Small Appliances
– CDs
– Used/opened beauty products
Good gift ideas include:
– Toys (all ages)
– Board games
– Video games & consoles
– DVDs and DVD players
– Mugs, candles
– Books
– Sport equipment (small)
– Used/unopened beauty products
– Jewelry
– Craft kits
– Home décor
– Electronics and more!