Request A Pick Up
To Schedule a Pick-Up, please fill in the form below or contact us by phone at 204-943-5437 (KIDS). If you have questions or are having troubles scheduling your pick up, please contact us!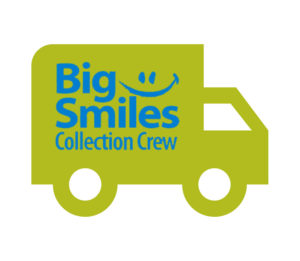 How to have a successful pick up
Please package items in bags or boxes – be sure to clearly label your items with a "B".
Place items in front of your home, on your front steps, and clearly visible from the street  by 8:00am on your pick-up day.
Your items will be collected between 8:00 am and 2:00 pm that day.
Please wrap breakables with paper and place in a box to prevent breakage.
In case of bad weather, please place all items in plastic and/or cover them, if possible.
Call 204-943-5437 (KIDS) to report a problem or click here to report a missed pick up
Clothing and Soft Good Items
Anything made of material, regardless of season.
adult/children's clothing
shoes/boots
linens
draperies
sewing remnants
Household Items
Items & Kitchenware – items must be in working condition, resalable condition and clean.
knick-knacks and small appliances (toasters, coffee makers, microwaves etc.)
toys/games
books * not encyclopedias
sporting equipment
garden tools
Furniture
We no longer accept furniture items of any kind. For furniture donations we recommend you contact one of these charities: