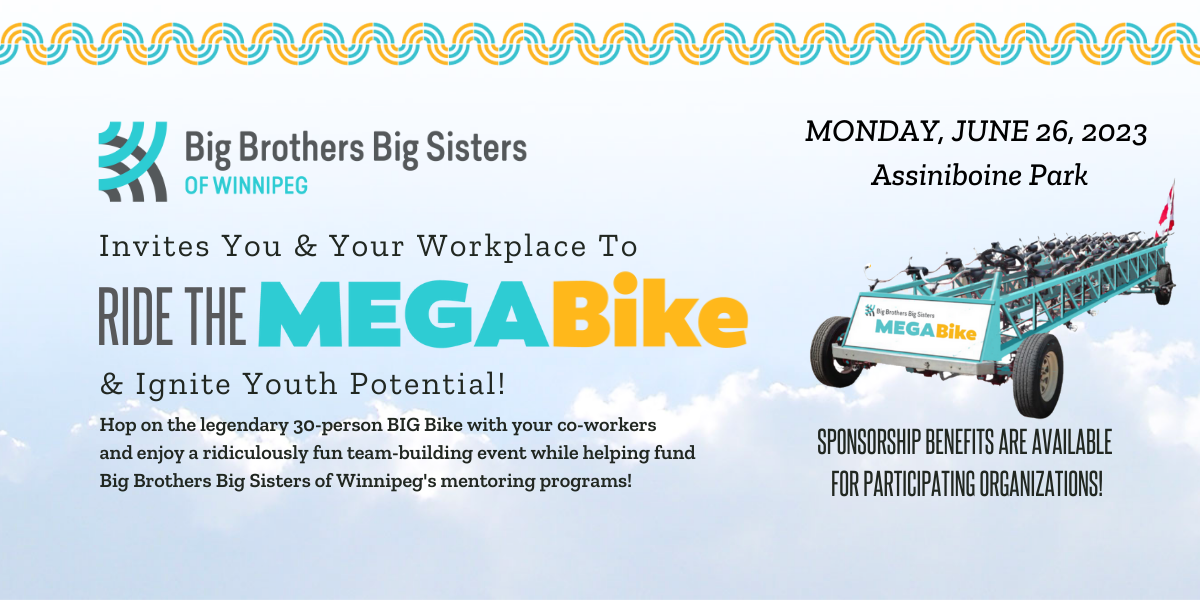 Let's Pedal for Potential, Winnipeg!
Big Brothers Big Sisters of Winnipeg is rolling out a new fundraising event this June: MEGABIKE!
On June 26th, we will meet in Assiniboine Park for a legendary 29-person BIG Bike ride. There will be 8 rides that day, for approximately 45 minutes each.
How can you help us ensure we have a great day of biking in support of youth mentorship?
This event is geared toward corporate teambuilding, and we are looking for 8 companies to purchase rides and recruit employees, plus their friends and family.
So, if you work for a company, know someone at a company, or have any connections to connect us to a decision-maker at a company, please let us know! Your referral would be incredibly appreciated.
We will need volunteers on event day and possibly 'backup riders' to join the teams if they are short a few bikers. If you, your match, or your family would like to volunteer to be a part of this new, ridiculously fun event, please let us know and we'll provide further details as they are planned.
What Can I Expect?
2.5 KM route through the scenic Assiniboine Park
45-minute time slots starting at 9:30 AM
Music, refreshments, and networking!
Post-event celebration & reception!
Videos, photos and much more!
Sponsorship Opportunities/Benefits
View our Team Building & Client Engagement Package to learn how  your organization can utilize MEGABike for your company marketing deliverables, including:
Sponsor Profile benefits (logo recognition, social media shoutouts)
On-site exposure and promotion (participant giveaways, branded signage)
Post-event acknowledgements (team video, keepsakes)
Cocktail party & reception event access!
Companies not seeking sponsorship can purchase rides for their team (without sponsorship benefits) for $2500.00! Please contact us for more details!
HOW DO I REGISTER MY TEAM?
At BBBS, we believe that every connection counts and we see in our community and with youth in our programs that connection matters now more than ever before. MEGABIKE is more than just a fun day out. Connection with your team increases morale, employee retention and opportunities for in-office mentorship.
View our Team Building & Client Engagement Package for full sponsorship details.  Companies can now also sponsor individual bike seats for staff members, community partners, or clients (without sponsorship) for $2,5000!
For information on registering a team/sponsorship, please contact:
Jane Marion. Executive Director
Phone: (204) 988-9206
Email: jane.marion@bigbrothersbigsisters.ca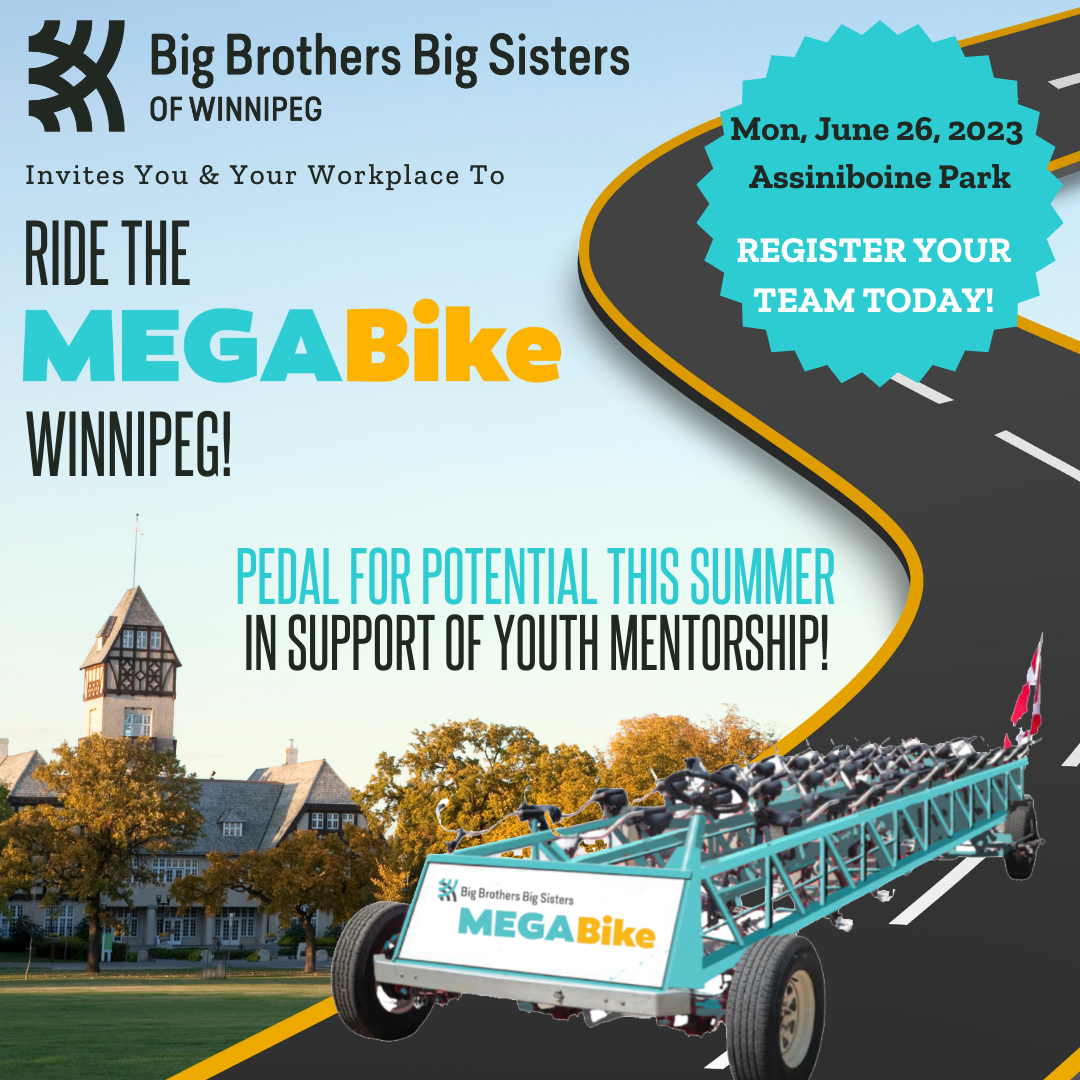 CHECK OUT MEGABike in Action!
Follow @BBBSWinnipeg on Instagram, Facebook, and Twitter for the latest MEGABike Updates!